Welcome to Autumn. While the most recent diversity controversy has been #OscarsSoWhite at the US Academy Awards, it is actually
International Women's Day
on 8 March and there are a number of different events on around the place.
Banyule is holding its bi-annual
Women in Business Lunch
on Thursday 10 March and this year's guest speaker is Chyka Keebaugh from The Real Housewives of Melbourne. Chyka actually studied at Le Cordon Bleu in London and I met her and her husband Bruce, many years ago when I was PR for David Jones as we used to use their catering business
The Big Group
for many of our A-list events. She also has her own lifestyle blog -
www.chyka.com
sharing her tips on lifestyle, design, entertaining and all things home-related. And while The Real Housewives of Narromine on ABC's
Black Comedy
show may be more my cup of tea, I think it would make for an entertaining event if you are so inclined.
Banyule Council will also be holding a special IWD brunch on Tuesday 8 March - I was invited to this event last year courtesy of the Banyule Arts and Culture team and it was great to hear from some of their guest speakers. Contact Sarah Mulholland or Roz Williams on 9490 4222 for more information.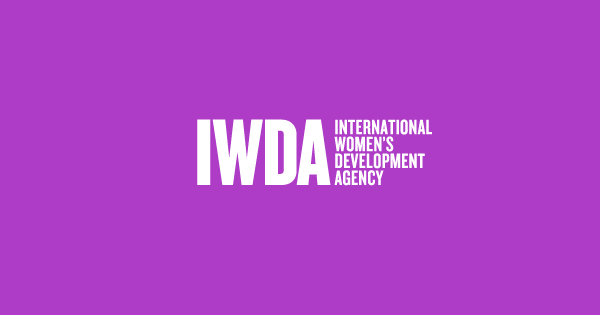 Image via IWDA Facebook page
Some more serious events are being held in Manningham and Nillumbik with Manningham holding its
Food for Thought
: Women inspiring Women event with keynote speaker Professor
Gillian Triggs
on Sunday 6 March (unfortunately already sold out), while Nillumbik is holding its
IWD Dinner
'Women without Borders' on Saturday 10 March with speakers from
IWDA
(International Women's Development Agency) and
Project Respect
.
Image via Creative Women's Circle
If you're a creative woman then the
Creative Women's Circle
IWD drinks
at the Brunswick Mess Hall next Tuesday 8 March in the evening may be more your thing.
As a professional woman, I subscribe online to
Women's Agenda
and many of my female heroes, not surprisingly, are senior women in publishing and business like Lisa Wilkinson, Marina Go and Ita Buttrose. I'm also lucky enough to have a number of extremely dynamic, older women in my life who collectively are my mentors - a good thing given I'm the eldest in my own family (and indeed my own generation on both sides) which means I've not had older brothers or sisters to turn to for advice - I'm usually the one giving it!
Finally, I did love Australian actor Rebel Wilson's
not terribly PC speech
at the recent BAFTA Awards - I think she's hilarious and I love that black actor
Idris Elba
is her not so secret crush. We may yet see a black James Bond in him.