Welcome to Spring! The sun is shining and the birds are singing - it's a beautiful day and I hope you are as happy as I am that winter is now behind us. There are a number of things on which I neglected to mention last week.
It is
Melbourne Spring Fashion Week
and I love some of the featured events including Modern Love, Mr, Resort and MSFW: Sketch Book which showcases fashion illustration.
Eaglemont Village
actually held its Spring Fair over the weekend, which I missed, but this Arts and Crafts home 'Darvall House' built in 1900 at
58 The Eyrie
in Eaglemont has caught my eye - I love the
Desbrowe-Annear
billiard room in particular - not your average pool room!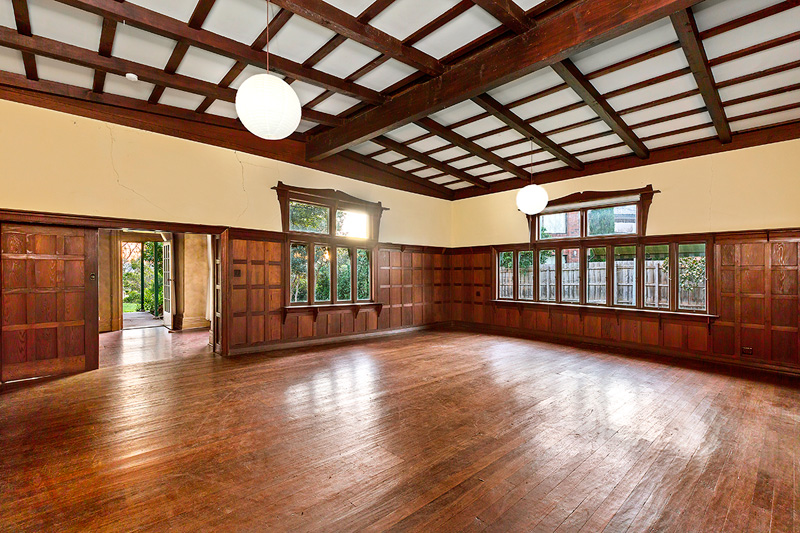 58 The Eyrie Eaglemont Desbrowe-Annear billiard room
Speaking of houses, my friend Kris was telling me about this Australian artist
Anna Carey
he caught up with recently in Los Angeles who creates miniature houses and buildings if you are a lover of all things mid century - he's lucky enough to own one of her fabulous works.
Finally, speaking of Spring,
Hop for Hope
- a collaborative art exhibition by
The Alannah and Madeline Foundation
and Yarra Valley Chocolaterie & Ice Creamery showcasing more than 40 larger than life-size kangaroos decorated and designed by iconic Australian artists and identities including local artist
Jacqueline Gwynne
(whose kangaroo features below), is on from today until 1 November at the
Yarra Valley Chocolaterie & Ice Creamery
. It's free and I think it would make for a magnificent day out if you get a chance to visit - the kangaroos in the grounds look amazing!