I've had a busy start to the school term once again, but this time in a good way. I completed my
Visitor Services
volunteer training with
Heide
Museum of Modern Art in Bulleen yesterday so you will soon see me there once a fortnight if you're ever visiting. It's been fantastic to meet a community of like-minded people who've come from all over Melbourne, and who are united in their love of Heide and its story and I'm looking forward to being somewhere so inspiring on a regular basis.
Emily Floyd Abstract Labour image via Heide
I've also picked up some work with a second client who will be launching their online business in the coming months - that's also been a lot of fun and I will reveal all once their website is officially launched on 1 June.
We're now more than halfway through Autumn with winter on its way and you may be spending a bit more time indoors. The
Spanish Film Festival
starts today in Melbourne and one of the participating cinemas is the
Westgarth
in Northcote. If you love all things Spanish, there is a second
Casa Iberica
Spanish delicatessen in Fulham Road, Alphington. Speaking of Alphington, it's a shame that
Seven Seeds
is no longer looking at a cafe location there as their application for a coffee roastery was recently knocked back.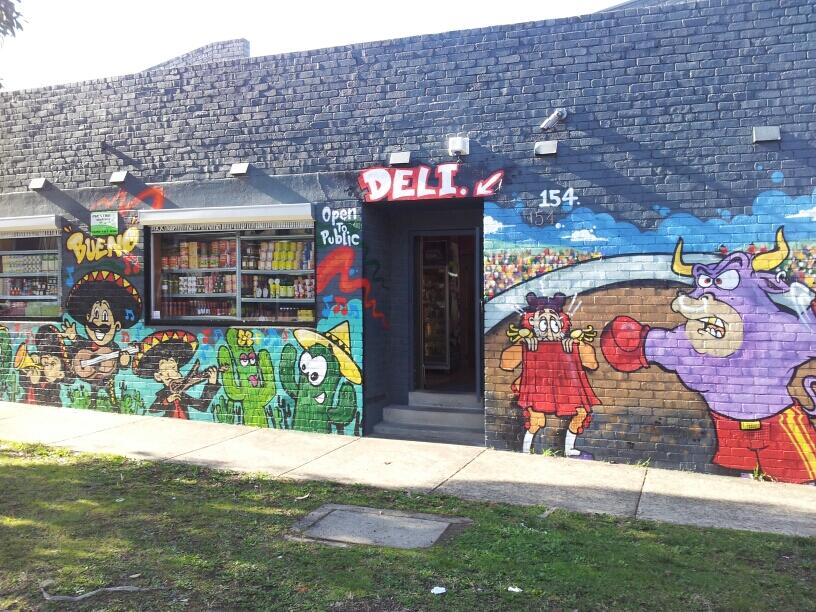 Image via Casa Iberica Twitter page
On a final note, the
Banyule Homestead
at 60 Buckingham Drive is once again listed for sale and it is a great pity that it's no longer in the hands of the state government or able to be turned into a satellite art gallery or museum. It's in a tricky location as well surrounded by residential real estate, but I am hoping someone with a vision and deep pockets buys it, restores it in keeping with its heritage, and opens it to the public to enjoy in some capacity. It's being auctioned on 16 May and if you are heading up Beverley Road, watch out for the ducks! I had to stop for them the other day, along with a number of other drivers, and wait for them to cross the road. I've also seen foxes at night and a poor dead kangaroo on the nature strip in front of the
Billabong@Banyule
cafe over the summer.
Nb. Miss Rosanna is a Visitor Services volunteer and not an official Heide spokesperson