Today's Age Epicure is the coffee issue featuring the 10 best cafes in town according to them. In the north,
Code Black Coffee
in Brunswick and
St Ali North
in Carlton North both got mentions while in the east
Miss Frank
in Camberwell also rated. Some more places to visit if you're in the area and needing a fix!
I also wanted to mention a few interesting exhibitions.
Bodhisattvas, where are you?
by artist Hui Chuan Wang opens tomorrow at Bundoora Homestead Art Centre. Based on Chinese ancient wisdom, the exhibition is about searching for the meaning of life in our modern era. Meanwhile,
Woven Treasures from Afghanistan
also opens tomorrow at Montsalvat showcasing carpets, kilims and textiles collected by Alexandra and Leigh Copeland (as well as vintage rugs which are also for sale). If your tastes lean towards the more exotic, these two are for you.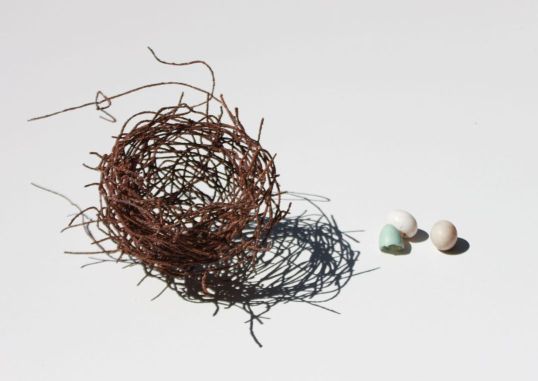 Image via BAAG website
Finally for nature lovers,
Birds of a Feather
by Avis Gardner and Liz Walker, exploring the significance of birds on the relationship between man and the natural world, is currently on at the Bolin Bolin Gallery at BAAG (Bulleen Art and Garden).